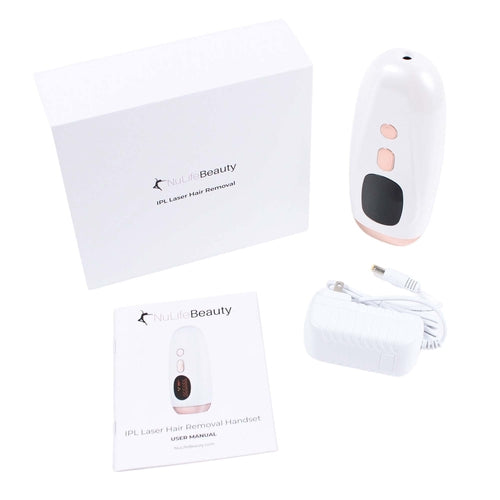 Why Choose IPL Laser Hair Removal?
NumeroUno Web
Intense pulsed light (IPL) laser hair removal has been used for years by professional medical technicians to safely remove unsightly hairs. This same proven technology is available in an at-home laser hair removal device. By using light therapy, you can stop relying on painful waxing and skin-damaging razors. 
Advantages of Choosing IPL Hair Removal Treatment 
Using an IPL hair removal machine offers more than the latest technology for safe and effective hair removal. The heat energy protects the surface of the skin, prevents hair growth, and saves time and money.  
Saves Money and Time 
The IPL laser hair removal handset is a dream come true when it comes to ridding your life of daily shaving. Aside from saving time in the daily beauty routine, hours are saved over a period of weeks and months. Furthermore, not having to pay a salon for frequent hair removal can save you a lot of money in the long run. 
Permanently Prevent Ingrown Hairs 
From time to time, even the most "tough" skin surface can suffer from ingrown hairs. This can be a memory in the past with use of an IPL system. The reliable technology helps to rid existing ingrown hair and prevent further ones from developing. It is safe enough for the most sensitive skin. 
Does Not Rely on Hair Growth 
As it is recommended to use two to three times a week for the first few weeks, there is no need to shave between uses. That being said, shaving can be done if desired as the IPL therapy does not need the existing hair to be of a certain length, unlike other hair removal methods. 
No Side Effects 
With an intense pulsed light system, the skin surface is protected from damage. The light is directly delivered to the hair root as heat energy. It causes root damage to prevent further growth. 
Can Be Done Conveniently at Home 
Due to today's technology, the same results from a monthly trip to a salon can be achieved in the comfort, and privacy, of your own home. Using am IPL hair removal device at home allows for less time scheduling appointments, not to mention cost savings. 
Easy to Use 
Use of IPL hair removal at-home devices can be done by anyone, without a certification. There are three basic steps to follow with most machines.
It is important to prepare the skin with a cleanse, shave, and complete drying of the surface.
Start the IPL machine on the lowest setting before progressing to the next level.
Depending on the machine model, each treatment should be done every two to three weeks. 
NuLifeBeauty offers the latest technology in laser hair removal. Enjoy permanent silky-smooth skin with painless application. The
NuLifeBeauty IPL Laser Hair Removal device
has five intensity levels to destroy hair cells while being gentle enough for Brazilians and use on the face. For a lifetime use in one device, see our demo of the
NuLifeBeauty IPL Laser Hair Removal
at
nulifebeauty.com
or contact us at
1-877-977-6336
with any questions.